Dr Martin Luther College High School


Class Of 1963
In Memory
Yvonne Weindorf (Koepke)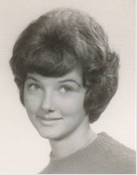 After high school Bonnie attended DMLC and graduated in 1967. She taught elementary school at Good Shepherd in Phoenix, AZ and at St. Peter in Milwaukee. She married Robert Koepke, also a DMLC graduate in 1968. In 1972, Bob accepted a called to teach at Grace in Oshkosh, WI. He taught there for 35 years before he retired in 2007. For almost 35 years, Bonnie struggled with medical and emotional problems. Bob was her faithful loving husband and caregiver. The Lord blessed their marriage with the gift of 2 children, James and Jennifer. She and Bob were blessed with 6 grandchildren.
Bob's health is also poor. He was hospitalized at the time Bonnie died. She fell at home while alone, broke her ankle and was in a nursing home for rehab when she died peacefully in her sleep, June 20, 2008.At her funeral June 25, which I attended, Pastor Schoeneck said
Bonnie was one of a handful "female Jobs" he has known in his ministry. In spite of her medical and emotional ups and downs, her spiritual health was good.
My memory of Bonnie in high school is a happy, positive, intelligent, and fun friend. She had a beautiful singing voice. When she walked, she was so fast that she seemed to scamper away like a bunny. That is how she got the nickname, "The Hopper."
Lois Kluender
Bonnie's obituary -
"Yvonne M. ""Bonnie"" Koepke, age 62, of Oshkosh, was taken home by her Lord on Friday, June 20, 2008 at Vallhaven Care Center in Neenah after struggling with many illnesses. She was born on October 26, 1945 in Artesia, New Mexico to Clem and Muriel (Anderson) Weindorf. Bonnie married Robert Koepke in Milwaukee on February 3, 1968. Bonnie was a graduate of Dr. Martin Luther College in New Ulm, Minnesota in 1967, earning a Teaching Degree. She taught elementary school at Good Shepherd in Phoenix, Arizona and at St. Peter in Milwaukee. She is a long time member of Grace Evangelical Lutheran Church in Oshkosh. Left to mourn her passing is her husband, Robert Koepke of Oshkosh; children, James (Becca) Koepke of Ripon and Jennifer (Justin) Gregorius of Van Dyne; six beloved grandchildren, Aidan, Zachary, Alex, and Siri, all of Van Dyne, Jacob and Sarah, both of Ripon; her father, Clem Weindorf of La Cruces, New Mexico; a brother and sister, Ron (Joan) Weindorf of Austin, Texas, and Pricilla (Rev. Daniel) Luetke of West Bend, Wisconsin; her mother-in-law, Waltraud Koepke of Milwaukee; a special aunt, Audrey Tranholm of Oshkosh; and many thoughtful nieces and nephews. Preceding Bonnie in death is her mother, Muriel Weindorf. Funeral services will be held on Wednesday, June 25, 2008 at 2 p.m. in Grace Evangelical Lutheran Church, 913 Nebraska Street, with Reverends Gregg Schoeneck and Chadwick Graham officiating. Interment will be in New Elm Cemetery near Van Dyne. A time of visitation and sharing of memories will be held on Tuesday from 5 to 8 p.m. and also on Wednesday from 1 to 2 p.m. at the church. Expressions of sympathy may be given to Grace Lutheran School in Oshkosh or to Winnebago Lutheran Academy in Fond du Lac in Bonnie's memory. To the many friends, family, co-workers, and neighbors who have helped Bonnie in her times of illness over the years, a very special and heartfelt thank you."